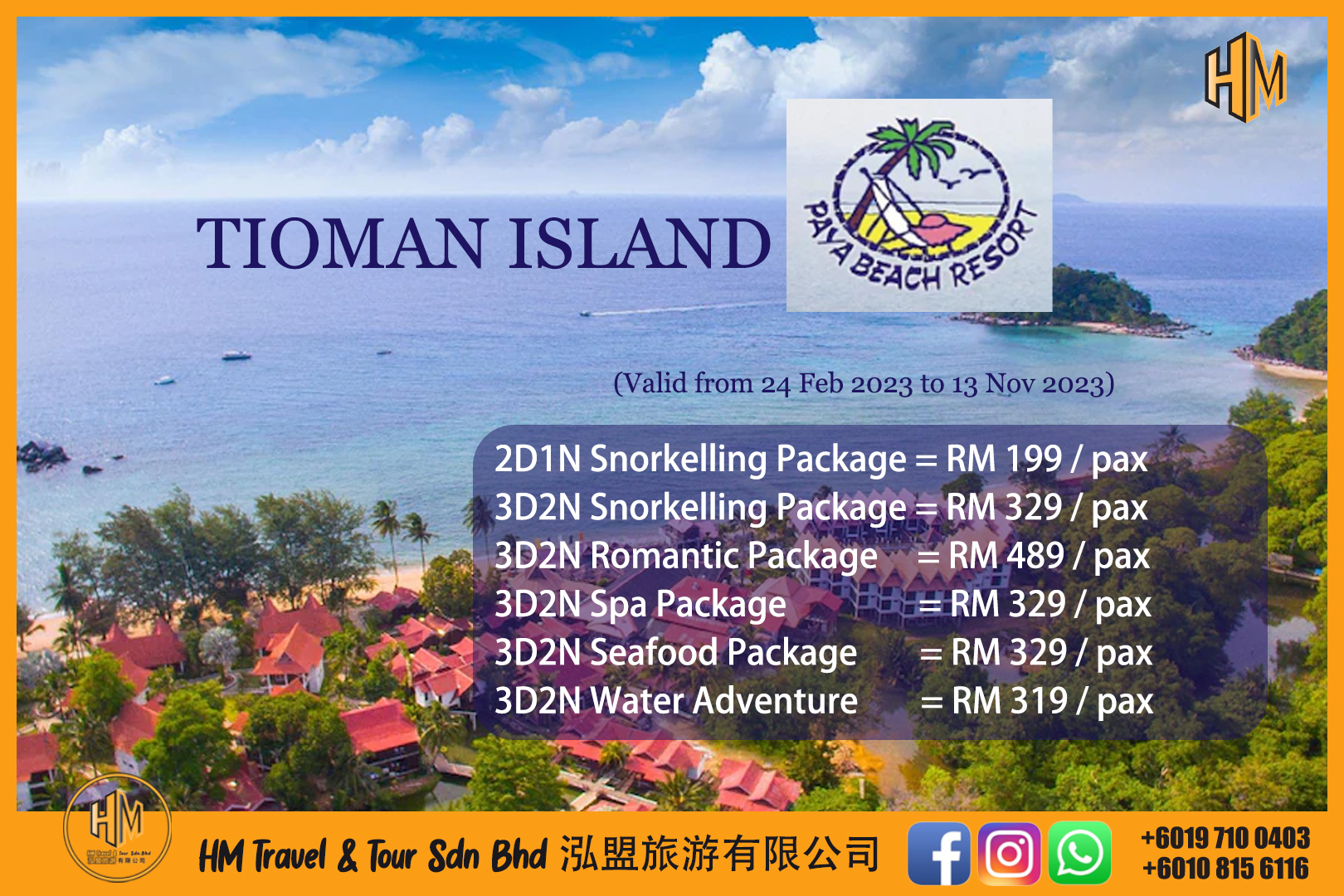 Tioman Island – Paya Beach Resort 🏖 Package (Valid from 24 Feb 2023 to 13 Nov 2023)
🇲🇾Tioman Island – Paya Beach Resort 🏖
Package (Valid from 24 Feb 2023 to 13 Nov 2023)
Paya Beach Spa & Dive Resort is a 4-Star beachfront resort centrally located at the central western shores of Tioman Island, Malaysia. Stay with us to experience the white sand beach that spans across our beachfront Tioman Resort. Enjoy the breathtaking views, turquoise water and spectacular house coral reefs with your loved ones.
Our beach front rooms are ideally located just a few steps away from the beach. We are pleased to offer good food, clean rooms and friendly services at affordable rates. We have an array of Tioman Island packages ranging from all-inclusive packages to honeymoon getaways to spa treatments and dive packages. To further enhance your stay with us, we offer a wide range of facilities such as a licensed spa, swimming pools, beach bar, grill, multipurpose room, a PADI Dive Centre and an activity desk where guided eco-tours & activities are organized.
With more than 3 decades of resort experiences, we welcome you to a great and warm stay here, at Paya Beach Spa & Dive Resort.
3D2N Romantic Getaway Packages
3D2N Seafood Lovers Packages
3D2N Water Adventure Package
3D2N Team Bonding Packages
#马来西亚地接服务