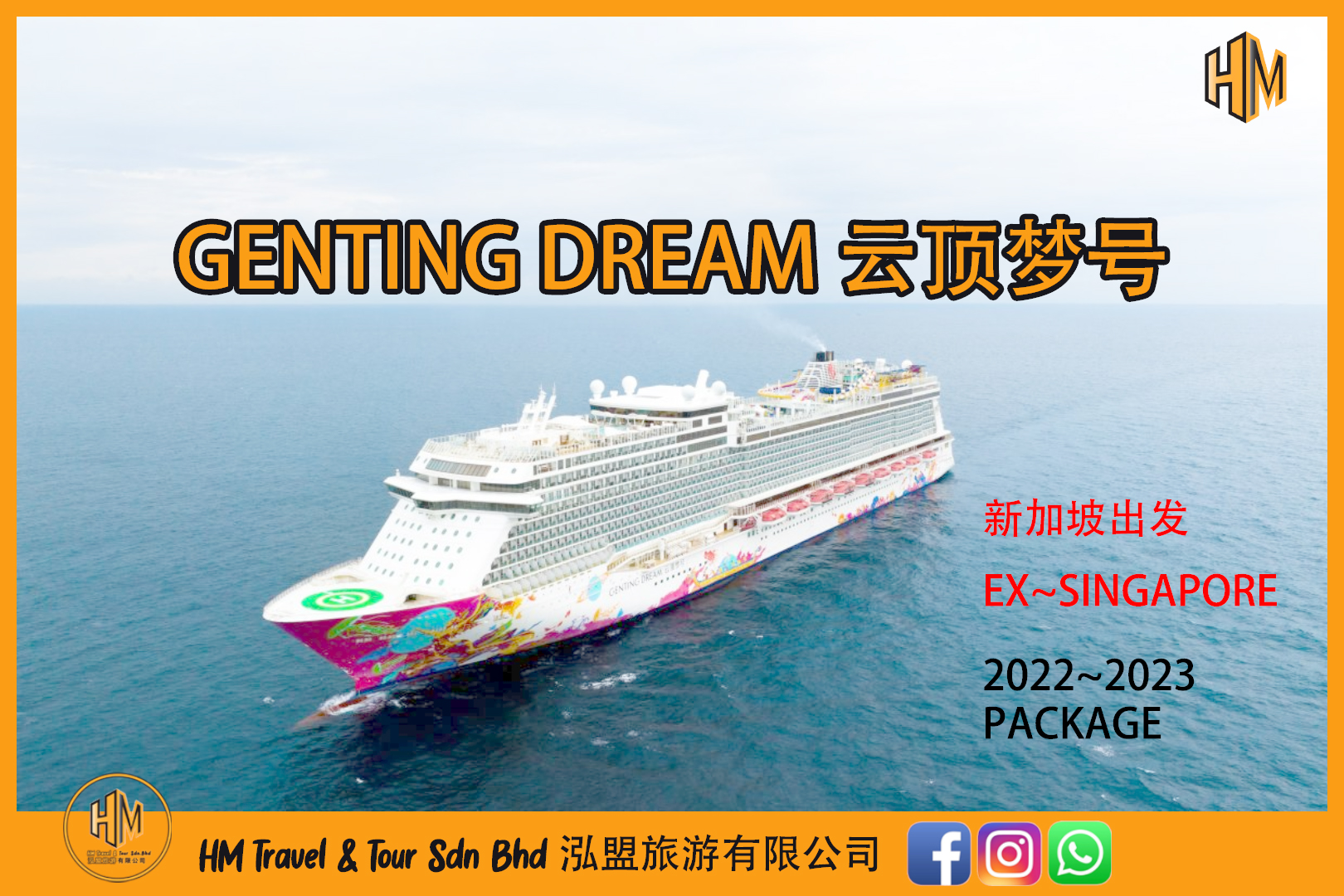 🚢GENTING DREAM 云顶梦号EX~SINGAPORE 新加坡出发 2022 ~ 2023 PACKAGE
🚢GENTING DREAM 云顶梦号
🇸🇬EX~SINGAPORE 新加坡出发
2022 ~ 2023 PACKAGE
3D2N KUALA LUMPUR
3D2N GETAWAY CRUISE
4D3N KUALA LUMPUR & PENANG
6D5N MALAYSIA & PHUKET
6D5N SURABAYA & NORTH BALI
🤩Welcome to Genting Dream, the flagship of Resorts World Cruises.
We've been a pioneer and a trendsetter in hospitality for 50 years. And we know luxury cruising like no other. We'll be bringing you fresh, novel experiences and an array of cuisine, entertainment and themes from across the globe for a cruise that's limited only by your imagination.
⛩️The Palace is our all-suite concept within Genting Dream, your private club on board – the largest luxury ship-within-ship enclave found on any cruise liner. For connoisseurs of true Asian luxury, hospitality and exuberant living.
🤩欢迎来到云顶梦——名胜世界游轮。
50年来,我们一直是酒店业的先驱和潮流引领者。我们对豪华游轮的了解无人能及。我们将为您带来新鲜、新颖的体验以及一系列美食、娱乐和主题环球之旅,超乎你的想象力。
⛩️"THE PALACE"是云顶梦幻酒店内的全套房概念酒店,是您的私人会所,是邮轮上最大的船中船豪华飞地。为鉴赏家提供真正的亚洲奢华,好客和丰富的生活。
PM for Latest package price💰
赶快PM询问最新配套价格吧