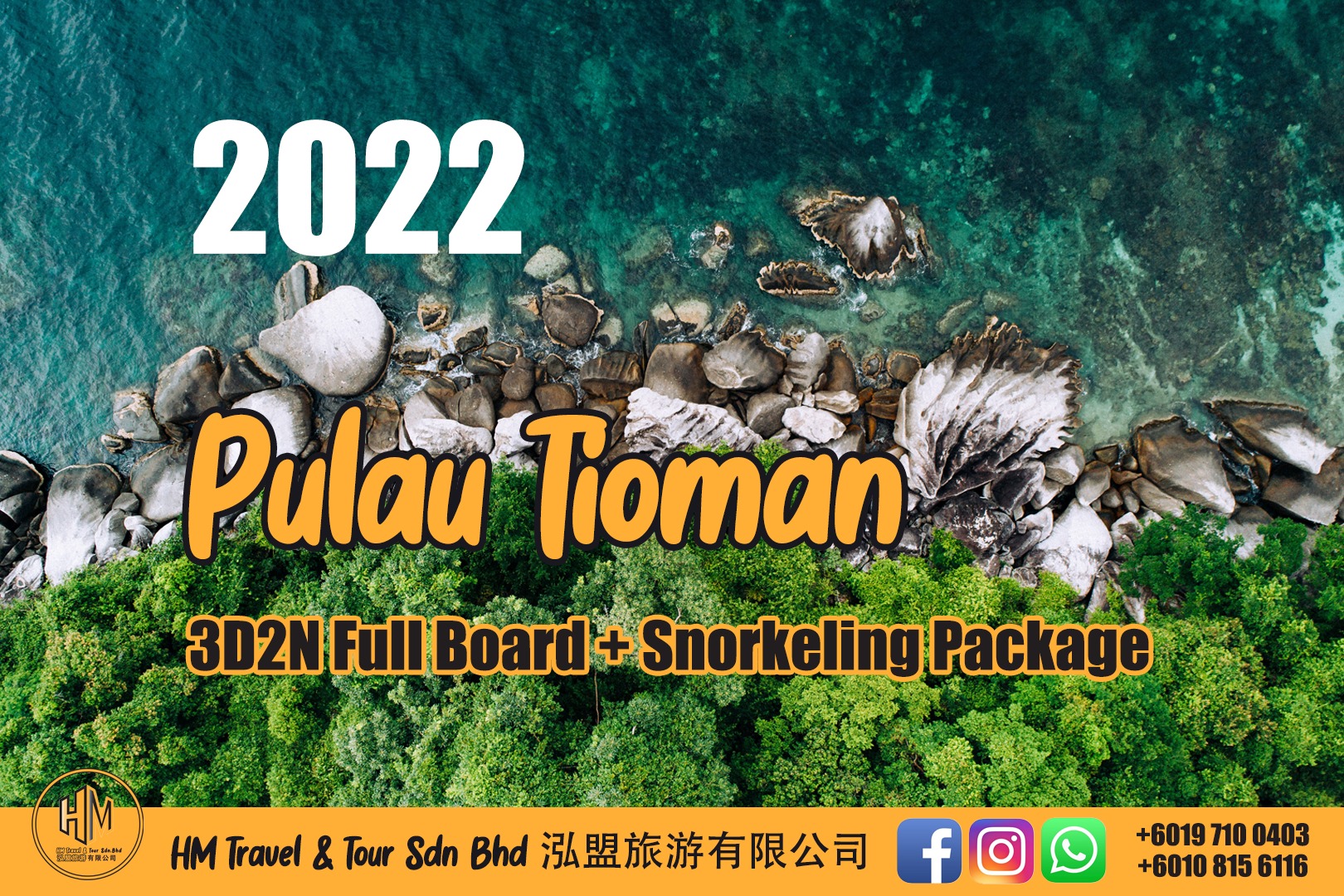 2022 Pulau Tioman 3D2N Full Board + Snorkeling Package🏝
2022 Pulau Tioman 3D2N Full Board + Snorkeling Package
Tioman Island is located off the east coast of Malaysia. It is an island belongging to Pahang state, 56km away. Most tourists travel to Tioman Island by boat from Mersing or Tanjung Gemok in Johor, about 54km and 2 hours away.
Tioman Island is regarded as one of the world's top leisure islands. It is not just a seascape, but also has spectacular waterfalls, dense forests and clear, transparent waters teeming with fish and coral reefs. In 1959, Tioman was scouted as a venue for the food Food Musical South Pacific.
If you are interested or want to dive, you can WhatsApp the following number to inquire.
Cheries +60108156116
Hoong +60197100403